If we can't fix it, it's not broke!
At Auto Repair Specialists we can handle all of your vehicle's maintenance needs and repair problems. We work on Cars and Light Trucks, American and Foreign, New and Old. We specialize in diagnosing those hard to find problems. We have been in business since 1997, and are a family owned business. We try to treat our customers like we would want to be treated, giving them the best service for the best price available.
Welcome
At Auto Repair Specialists we can take care of all your auto repair needs, from oil changes and brakes, to computer problems and driveability issues. We work on exhaust and cooling systems, air conditioning and heating, and do engine and transmission replacements. We have the diagnostic equipment to handle all of your automotive computer and electrical issues. We can also give you an estimate on all services.
Give us a call today and let us help you keep your vehicle running it's best! Our priority is giving our customers the best service available, keeping in mind the customer's cost, safety and peace of mind.
Contact us today at 815-232-3994 or fill out our Ask a Tech or Appointment Form. We will call you with a professional opinion and provide you with exceptional customer service.
We offer 24 months/24,000 mile warranty (parts and labor) on most repairs.
SEE OUR SPECIALS PAGE FOR REBATES GOING ON RIGHT NOW. CONTINENTAL TIRE HAS AN AWESOME REBATE FOR NOVEMBER - BUY ANY 4 PASSENGER OR TRUCK TIRES AND RECEIVE A $70.00 REBATE CARD. THIS IS ONLY OFFERED ONCE OR TWICE A YEAR, SO DON'T MISS OUT. NOVEMBER 1 - 30TH, 2016.

FALL/WINTER CHECKOVER - $39.95 thru December 31st! Don't be left out in the cold this Winter! This 35 Point Checkover covers everything from the coolant system and tires to brakes and suspension. Schedule an Oil Change at the same time and receive an additional $5.00 off the oil change.
FREE LOANER CARS now available for you to use while we are repairing your vehicle. No cost to you!!! Let us know when you make your appointment if you will need one.
FREE Courtesy Shuttle in Freeport
Contact and Hours
Service Hours:
Monday-Friday
8:00am-5:00pm
Call: 815-232-3994
Text: 815-888-4333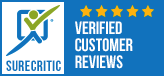 Now you can stay connected with Auto Repair Specialists on Facebook!
Service and Repair History
Complete service and repair history for all your vehicles is just a few clicks away on OwnerAutoSite.com. Contact us with your email address and we'll set up your account!