If we can't fix it, it's not broke!
At Auto Repair Specialists we can handle all of your vehicle's maintenance needs and repair problems. We work on Cars and Light Trucks, American and Foreign, New and Old. We specialize in diagnosing those hard to find problems. We have been in business since 1997, and are a family owned business. We try to treat our customers like we would want to be treated, giving them the best service for the best price available.
Maintenance Services
Fuel Induction Services:

Using specialized equipment, our technicians will quickly and effectively clean throttle body, intake manifold and valves and combustion chamber. This service will restore lost power and performance and will reduce harmful exhaust emissions.

Fuel Injector System Cleaning:

Using specialized equipment, we will quickly and effectively clean under high pressure the engine fuel injectors and injector system.

Brake Fluid Exchange Service:

Our technicians will use specialized equipment to efficiently replace brake fluid in the master cylinder, ABC unit, calipers, wheel cylinders, and brake lines.

Cooling System Flush:

Our technicians will use special equipment to flush the cooling system, pressure check system, check hoses and connections and test for proper temperature and level.

Cooling System Premium Service:

This service consists of using a flushing agent to help clean out cooling system scale and dirt, and a conditioner to help lubricate water pumps and extend the life of the antifreeze.

Air Conditioning Refresher Service:

We will test the operation of your Air Conditioning System, check the pressures and temperature of the system, add air conditioning oil, and top off with R134 freon.

Air Conditioning Leak Test

(use with Air Conditioning Refresher)

:
Our technicians will add a special dye additive to the air conditioning system and after operation of the system, we can test for leaks with a special light. If no leaks are found, we will recheck the air conditioning system for leaks up to 6 months FREE of charge.

Transmission Flush Service:

Our technician, with the latest equipment, will verify engine performance, transmission operation and shift patterns. We flush the entire system, which includes cooler lines, valve body and torque converter. This service flushes out all contaminated fluid and replace it with new fluid.

Transmission Premium Service:

Premium service consists of adding a flushing agent to suspend harmful particles and remove varnish and sludge in transmission and valve body. We add fluid conditioner to smooth out shifting and extend fluid life.

Oil Changes:

Lubrication and oil service includes drain and replace engine oil, change oil filter, check fluid levels, including brake fluid, power steering fluid, transmission fluid, and window washer fluid. Check tires, hoses, and belts for wear and safety.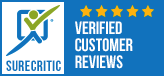 Additional Services
| | |
| --- | --- |
| Maintenance Program | Free |
| Tire Rotation | $10.00 |
| Oil Changes | $33.00* |
| Used Car Check | $59.95 |
| Safety Check Over | $59.95 |
| Tire Balance & Rotation | $48.00 |
| Manual Transmission Service | $79.95 |
| Differential Service | $79.95 |
| Transfer Case Service | $79.95 |
| Wipers Installed | $10.50 to $26.50 |
| Wheel Alignment | $69.00 |
| Automatic Transmission Service | $139.95 plus transmission filter cost. |
*Prices do not include tax. Some models may be slightly higher. Prices subject to change without notice. Does not apply to synthetic gear oil.
Products