If we can't fix it, it's not broke!
At Auto Repair Specialists we can handle all of your vehicle's maintenance needs and repair problems. We work on Cars and Light Trucks, American and Foreign, New and Old. We specialize in diagnosing those hard to find problems. We have been in business since 1997, and are a family owned business. We try to treat our customers like we would want to be treated, giving them the best service for the best price available.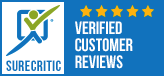 My car is my lifeline! I need my car for work, home, and involvement in my community. When my car is out of commission it is like one of the family is sick. Everything comes to a halt until it is repaired. In the past car repair experiences were the cause of many nightmares. Problems, costs, poor customer service and the worst of all being talked down to.
As I was relating my latest car repair story to a friend, she told me about Auto Repair Specialists. From the first phone call I was a customer. The exceptional customer service was the first indicator that I had finally found the right place! Dave took the time to listen to my car problems, talked to me, not down to me. Dave took the time to answer all the questions I had.
My first visit was also great. Friendly greeting, answered questions, and took the time to listen. Dave and team made a time commitment for the car to be done and met it! Since then I have been a loyal customer and always refer people to Auto Repair Specialists. Freeport and the surrounding area are lucky to have dedicated caring professionals to serve us!
Michele Miller - Freeport
Very Honest People. In over 20 years of driving, this place is the best! I never get taken advantage of. Women are treated fairly!
Sheila J.

Dave is the nicest person I first met when I moved to Freeport. His knowledge on cars is so exact and reasonable. His prices are tuned to exact fair prices. Everytime he repairs my car, it stays repaired and works better then when it was new.
Madeline H.

Everyone is always so friendly and more than willing to help and work with you. They always explain everything before anything is worked on and will answer any questions you have, without ever making you feel silly.
Rachel H.

Super friendly with outstanding customer service and superior knowledge.
Van S.

I love the airplanes, I love Dave and Gina, I love the dump truck and the tow truck. I love the cookies.
Xander K. (age 3)

Everyone at this business is courteous, the work is done on time, the prices are reasonable, and they inform me about how much the repair is going to cost before they do it.
Roger M.

Service was prompt. I received a detailed explanation of the services performed and was kept updated.
Jerry D.

They are always polite and prompt. They do not try to cheat me out of money.
Mark K.

I know them, trust them and they have always treated me well.
Nancy S.

Dave and his wife are wonderful. The repair is always fast and effective.
Don T.

They were wonderful because they were courteous and explained everything to me.
Vicki N.

This business is professional, quick, and they have good prices.
Mary T.

They don't give me any hassle. They do what they are supposed to do and when my vehicle is ready, it's fixed.
Jon L.

Great service that we can Trust!
Donna H.

We trust them 100%. The work is done right the first time. Always works when they are done.
Norm & Janet K.

You're honest, trustworthy. Do great work on my wife's Lexus and my pickup. We love you.
Gary D.
Honest and trustworthy business. Never have to worry about your vehicle not being fixed correctly. Always available to answer questions.
Pauline M.

I love being able to stop by and have Dave listen/drive my car when I think I hear a new noise. He always treats me with respect. I never feel like a "women who doesn't know anything". That's nice!
Sherry H.

We love Auto Repair Specialists because they treat their customers with special knowledge of all your auto repairs, big or small. They are always courteous and friendly and contact you about any extra needed repairs before the work is done. We would recommend them to everyone for your auto needs. We wouldn't go anywhere else! They truly are part of our family!
Larry & Trudi O.

We use ARS for all our automotive needs. Dave is very knowledgeable and always willing to answer questions. They have fast service and a fair price.
Clyde M.

The repairs are always done in a timely manner.
Scott S.

I have always been satisfied with this business.
Mary S.

I've had very good service at the business and my husband used them before he passed away, so I trust them.
Joanne C.

This business' diagnostics and repairs are spot on.
Mark S.

This business does really good work, they have nice people and I appreciate that.
Sam J.

I was very pleased with the speediness of the service. I called one day, took the vehicle in the next day, and the work was completed the same day.
Ross S.

Excellent work and very punctual.
Bill W.

I've been working with this business for seven years and have always been given perfect service.
Sherman V.

They have always been able to fix my truck from transmission problems to burnt wire problem. Always friendly and on time with repair. Thanks.
Gary D.

Great place to have repairs for our vehicles. A place we TRUST!
Tom H.